Hello from the GHM
Posting during a quiet time at the GHM pre-meeting, before most people arrive. We have something new to show: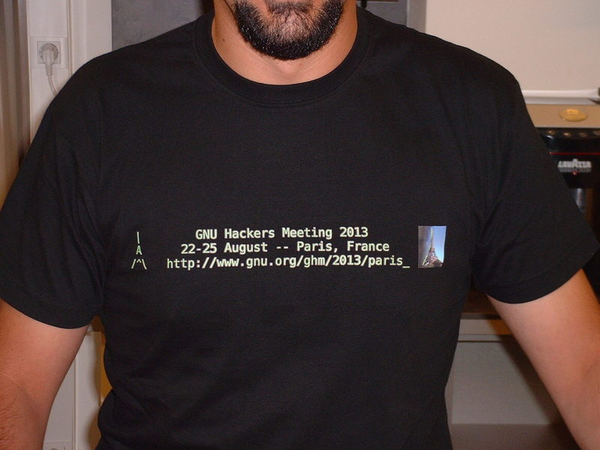 I went to get the t-shirt at the shop this morning, with José; they did a nice job in the end.
This post is just for bragging a little, and to make the people who aren't here envious.
— Luca Saiu, 2013-08-22 16:13 (last update: 2013-08-31 21:15)